Helping Homeless Veterans & Their Families Find Their Way Home
Supportive Services for Veterans Families

Supportive Services for Veterans Families
The SSVF program serves veterans who are currently homeless or at risk of losing housing. The program provides temporary assistance and services to help homeless veterans and their families gain housing stability. The United States Department of Veterans Affairs, Supportive Services for Veterans Families Program, provides funding for this program. This is a joint program of 5Cities Homeless Coalition and Good Samaritan Shelter.
Case Management
Public benefits assistance
Advocacy on financial management, well-being, and long-term housing stability
Substance abuse wellness and recovery action plans (WRAP)
Temporary financial assistance (deposit/rent/arrears/utility/child care/transportation)
HUD-VASH referral and collaboration
DD214 with discharge other than dishonorable
Household income not exceeding 50% of area median income
Be currently homeless or at imminent risk of losing housing
Provide proof of income, proof of homelessness, state ID
For More Information Contact:
150 S. 6th St Suites A-B,
Grover Beach, CA 93433
Phone: (805) 202-3056
Fax: (866) 681-4580
VA's Homeless Providers Grant and Per Diem Program is offered annually (as funding permits) by the Department of Veterans Affairs Health Care for Homeless Veterans (HCHV) Programs to fund community agencies providing services to homeless Veterans. The purpose is to promote the development and provision of supportive housing and/or supportive services with the goal of helping homeless Veterans achieve residential stability, increase their skill levels and/or income, and obtain greater self-determination.
For More Information Contact:
Contact information coming soon
Freedom House is located in Orcutt. The house provides permanent housing to up to six veterans. Case management and other supportive services are also available.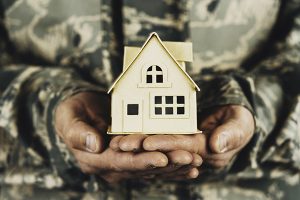 Support us and change the course of a life today!