Other Supportive Services


Peer Parent Partner Program
Peer Mentorship Throughout Involvement with the Child Welfare System, from Initial Detention to Reunification/Permanency
We are "life-trained paraprofessionals", which allows us to reach parents who are currently navigating the Child Welfare System with a profound level of empathy that few can. Our knowledge of CWS gives us the ability to clarify language in documents, explain expectations and procedures, and enlighten parents to resources offered through CWS. We work within our client's treatment team which can include social workers, probation officers, therapists and other legal representation to advocate and support them. We give a positive perspective, showing that though the challenges ahead may seem overwhelming, it is absolutely attainable. Our main objective is to deliver a clear message of encouragement, self-empowerment, and the vision of hope.
What does a Parent Partner do?
Parent Partners work directly with CWS, Child Welfare Staff, systems, and agencies to provide a network of care within the community. Parent Partners collaborate with social workers and other providers to meet the needs of families, assist in policy and program development, change perceptions in communities, and facilitate trainings and learning opportunities. Our goal in the Parent Partner Program is to provide assistance and support to parents in the process of reuniting with their child/children.
One-on-one peer mentorship
Weekly appointments (in person or over the phone)
Support at court hearings
Client accountability
Advocacy of client to CWS and legal system
Recognition of family strengths
Promotion of personal empowerment
Focused support on Case Plan objectives
Safety Focused Family Planning
One-on-one peer support
Information about resources in community
Assistance in understanding and meeting requirements of case plan responsibilities including:

Working with CWS worker
Communication skills
Case Plan requirements
Reunification process

Assistance in navigating the Child Welfare System
Accountability for healthy decision-making process towards change that ensures child safety
Assisting parents to establish safety networks
Relapse-prevention planning
Any family with an open Child Welfare Case regardless of duration of case, who is currently being offered services through CWS, is eligible to work with a Parent Partner. Our program is voluntary and provided through Good Samaritan from Child Welfare Services.
The peer mentors in the Parent Partner Program will accept referrals from Child Welfare Services and partnering agencies. We work to support families who are currently going through the Juvenile Court System to establish an ongoing supportive relationship with them.
For More Information or to Send a Referral, Contact:
The After School Program was developed in conjunction with the Santa Barbara County Education Office and is currently in partnership with Fighting Back Santa Maria Valley, and works to meet the unique educational needs of homeless children. A seasonal winter camp and summer camp program are also offered.
Monday – Friday 2:30 – 5:00 PM 
Thursday 1:30 – 5:00 PM 
For More Information Contact:
After School Program
401 W Morrison Ave. Bldg. A
Santa Maria, CA
Phone: 805-803-6255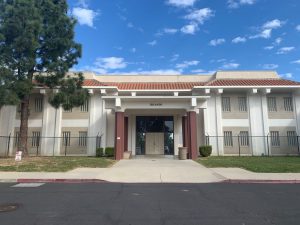 Contracted with the Santa Barbara County Jail, the program provides services to inmates preparing to discharge from custody. Services can include locating and securing beds in residential treatment or sober living, assistance with temporary housing, applications for electronic monitoring, voucher requests for California State ID, activating Medi-Cal, and employment and education resources.
These services are provided in collaboration with the Santa Barbara County Probation Department, Santa Barbara County Public Defender's Office, and others.  In 2019, the Jail Discharge Planner provided services to over 4,500 inmates leaving custody and returning to our community.  
For More Information Contact:
4436 Calle Real
Santa Barbara, CA  93160
Phone: 805-681-4320
The Santa Barbara Sobering Center (CREDO 47) is a 10-bed facility funded through the State of California Proposition 47. The Center diverts individuals from jail and potential legal repercussions of minor offenses and connects them to drug and alcohol programs, case management, housing, and other services available in the area. 
Individuals over the age of 18 who are cooperative with law enforcement during arrest will be assessed by medical professionals for eligibility. Once evaluated and accepted, individuals have a safe controlled environment for up to 24 hours to regain sobriety. We offer food, hydration and medical monitoring throughout the stay.
For More Information Or Check Availability:
Sobering Center
427 Camino del Remedio #3
Santa Barbara, CA 93110  
Phone: 805-250-9022 
The Santa Maria Stabilization Center is a 6-bed facility in partnership with Marian Hospital that provides medical support and stabilization for those experiencing homelessness and are under the influence of drugs and alcohol.
The program assists clients in the process of entering into the next level of recovery by referring them to SUD services and providing a warm handoff.
For More Information Or Check Availability:
Stabilization Center
1401 East Main Street
Santa Maria, CA 93454
Phone: 805-250-9022
Support us and change the course of a life today!